what we do
We follow a standard, organised procedure for providing quotations and initiating all works.

Appointment for First Visit. We arrange to visit you at your convenience to discuss your project.
Alan will then provide you with an "Estimate" or "Fixed Price Quotation" based upon our design.
The "Official Quotation" or "Design" will have detailed specifications of works and materials.

Upon acceptance of the "Estimate", the project, or part thereof, will be booked in.
The customer given an "Estimated Start Date."
The "Exact Start Date" will be given closer to the commencement date of the project.

Projects commence and are undertaken from start to finish with Alan present or an appointed Squad Foreman.
The Squad Foreman will keep the client informed as the project progresses.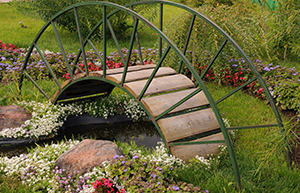 Alan will meet to consult with you at your home, at your convenience, to listen to your requirements, ideas and preferences. Taking into consideration your requirements Alan can advise on options available to transform your garden into a bespoke, personalised environment.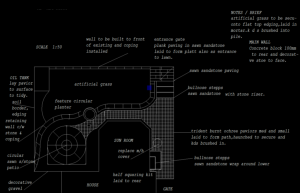 By providing an in-house design service we can cover all your garden design and construction requirements. Rather than sourcing various companies to undertake different aspects of your design and construction you can save time and cost by having everything provided by one company, and a local family-run company too!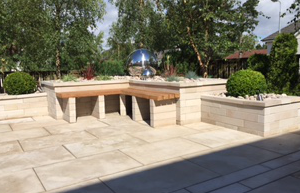 AB Landscaping treats every client's garden design as an individual bespoke project, so you can be rest assured that we will dedicate the time and resources required to provide you with a beautiful, practical and cost-effective garden.
main services overview
We are putting together examples of the various services and projects that we have undertaken and completed recently. So please come back soon to be inspired by our range of services and by what we can do for you and your garden. However, if you can't wait for the final results to be posted here, then please call the office and speak to me, Alan, about viewing examples of our completed projects.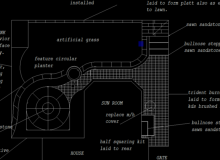 Alan, our MD, will consult with you and then design a layout for your garden. Whether it's a new garden or a redesign of your existing garden, you will be impressed with the results.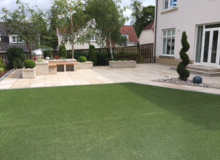 From the ornamental to the large functional garden we can construct the garden that is suited to your lifestyle. We offer all aspects of garden design and construction.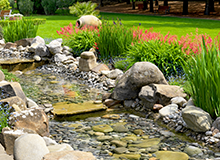 Regular maintenance programme including all aspects from lawn cutting and treatment to tree surgery.
additional services
Tree Surgery - Throughout our work it is often required that trees have to be removed from the site before construction can be started. We can perform tree surgery as required whether it is as part of our design and construction process or as an additional service.