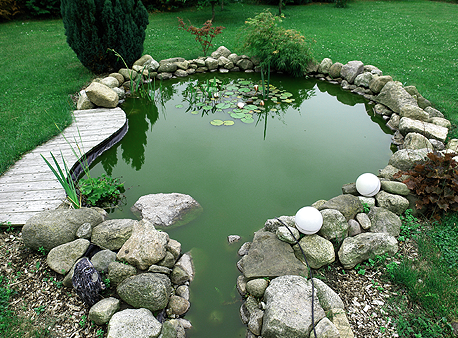 All staff have been with AB Landscaping for many years; Steve since leaving school. All members have progressed and developed new skills and expertise as well as gaining promotion within the company. All of the team are trustworthy, hardworking, polite and courteous as well and, of course, passionate about creating gardens.
who we are
Alan Baxter (MD) was brought up on a family fruit farm in the Clyde Valley on the Stonebyres Estate near Lanark directly opposite where the business is now based.
Alan has built his company over the years from the early years when, whilst still at school, he worked in a local nursery at weekends and school holidays. After leaving school Alan trained with a local landscaping company in all aspects of hard and soft landscaping throughout Scotland, thereafter moving to a larger, national company progressing quickly to Management and Sales then starting AB Landscaping in 1998.
In the early days Alan worked alone on smaller projects, growing the business to a small squad tackling variously sized projects, working with well-known Landscape Architects and clients directly. Today the company is based in an office and design studio in the Clyde Valley with a dedicated member of staff who performs all office-based undertakings such as bookkeeping and business administration.
our mission
AB Landscaping is dedicated to making your new landscape experience a complete one from concept through the design process to installation. From your initial consultation until the last plant is in the ground, we will design an amazing outdoor space tailored to your specific needs and requirements.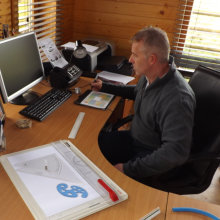 Designer, Managing Director